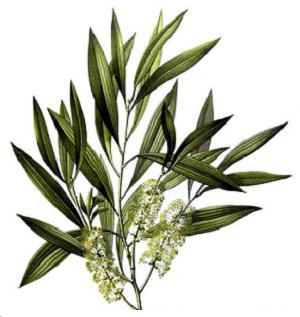 Tea tree oil is an essential oil that is steam distilled from the Australian plant Melaleuca alternifolia - a plant native to Australia. Tea tree oil exudes a fresh, camphor-like scent and is usually clear to very pale golden in colour.
Tea tree oil has been proven to be an effective bacterial, anti-fungal and antispectic agent in the treatment and cure of common ailments such as:-
and many other ailments and conditions.
Read on to find many ways of using tea tree oil for your health and around your home...